---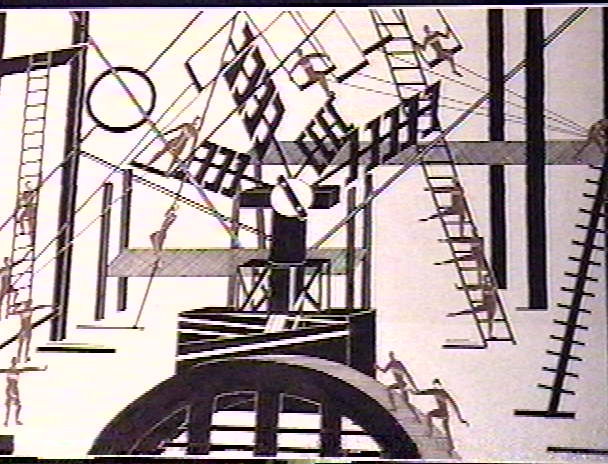 Russian theatre in the first half of the 20th Century brought "Futurism" and a dazzling variety of Expressionism to main stream culture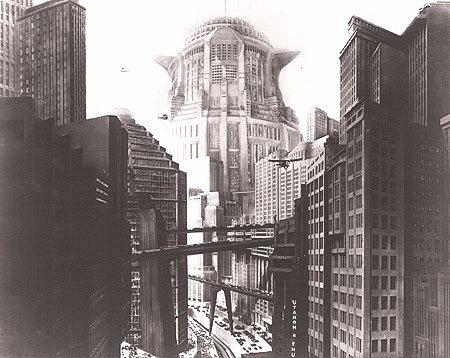 The Avant Garde of Russian and Soviet theatre which flooded theatres in the wake of the country's dramatic revolution, took many different forms of expression, but all were boldly theatrical, as opposed to the continuous attempts at "naturalism" which have always predominated the American stage.
Randy Bowser, "Metropolis" director at The Pentacle, believes that performance art which embraces rather than tries to disguise its essential artifice is more true to the essence of Theatre with a capital "T."
Thus, the Constructivism and other highly theatrical experiments of the early 20th Century Russian stage are to be another guiding element for the designs for "Metropolis."
Like some European theatre at the time, there was almost a frantic eye being turned towards the future, and contemporary issues were certainly seen in an uneasy post-industrial revolution light. Anxiety felt all over the continent produced jagged stage imagery in which intense stylized performances were enacted, attempting to capture heightened emotions and moods as much as portray philosophical ideas.
Thinking of "Metropolis" as a cinematic cousin to what was then the current Russian avant garde can enrichen the appreciation of its famous imagery---perhaps helping to see even more layers in the cinematic phrases chosen by Fritz Lang. And since the experimental theatre artists of Russia and Europe were producing for the stage, it is an especially helpful source for ideas of how the solidity of the film's sets and design can be reduced to their more abstract and hence more practically realized components on stage.
The stylizations suggested by this period of theatre would be more appropriate than the more sleek and agile stylizations we are familiar with in modern musicals.
---
Visit a thorough and profusely illustrated history
of early 20th Century Russian experimental theatre.
---
haunting photographs from when naturalism took a back seat to bold artifice on the Russian stage
click thumbnails for full screen photos

"The Magnanimous Cuckold" designed by Liubov Popva

Kozintser's set for "The Marriage"

"Gas" directed by Les Kurbas

"Day and Night" directed by Alexander Tairov

classic constructivist set by Marrin Levin for "Poison"

set by ALexander Vesnin for "The Man Who Was Thursday"

"Anzor" directed by Sandro Akhmeteli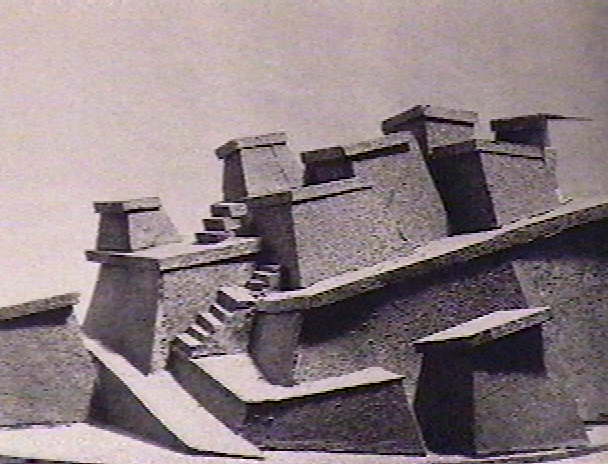 designer Irakly Gamrekeli's model for the "Anzor" set shown directly above this photo and to the right
click the Pulsar for the list of links to all pages or use the box below

NAVIGATE THROUGH
THE WORLD OF
'METROPOLIS'


---