---
The most expensive, lavish, and influential cliffhangers ever filmed---the three "Flash Gordon" serials (1936-1938) are rich with images which gave cinematic life to the comic book and pulp magazine science fiction concepts of the era.

"Metropolis" was a "pure" film, in the sense that it wasn't trying to be part of an already existing genre. But its futuristic slant on Art Deco helped inspire the science fiction boom which followed in many avenues of pop culture.

Branching out to include influences from the less serious science fiction of the early 20th Century, epitomized in "Flash Gordon," can only enrichen the overall visual concept we arrive at for our production of "Metropolis."
Here is the famous Flash Gordon rocketship--an outrageous Art Deco object in flight. Click on the authentic Flash Gordon ray guns to see more pictures from this most famous of the cliffhangers, and use your back button to return here.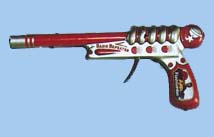 A Hawk Man manning a "Metropolis"-like clock-lever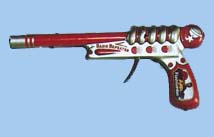 Dale attacked in a lab like Maria in "Metropolis"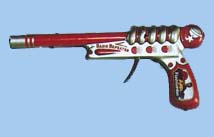 a large ray gun cannon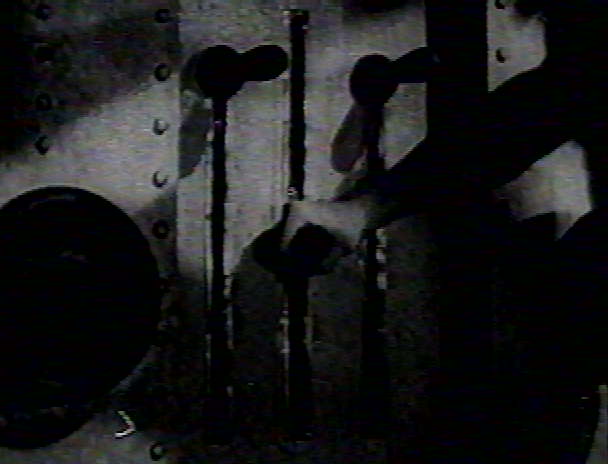 Levers, typical of the large scale with which pre-1960's science fiction envisioned the future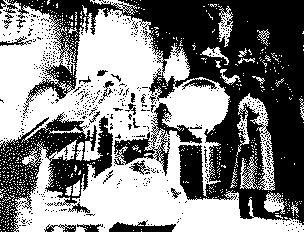 The rocket and other props from "Flash Gordon" were actually first used in the lost science fiction musical comedy of 1930 "Just Imagine"
click the Pulsar for the list of links to all pages or use the box below

NAVIGATE THROUGH
THE WORLD OF
'METROPOLIS'