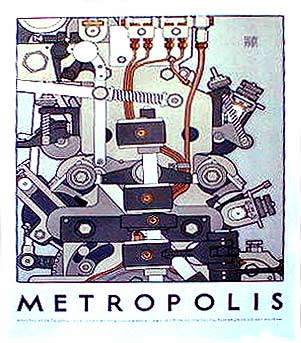 Modern poster by David Goines for an art house screening of "Metropolis"
"Metropolis" has had many words written about it throughout film history literature, starting with its initial release in 1926.
But the film's popularity truly seems to have only grown, to the point that images and references to it proliferate in the pop culture, as evidenced on another page on this site.
Here is the poster for the recent Japanese Anime version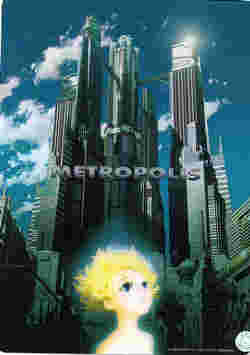 The internet has many pages devoted to the film. Some are fan sites, others are scholarly, all are enthusiastic tributes to what many people are calling one of their favorite films of all time.
Here is a list of links that will take you to everything else you ever wanted to know about "Metropolis"---in case this present site isn't enough!
---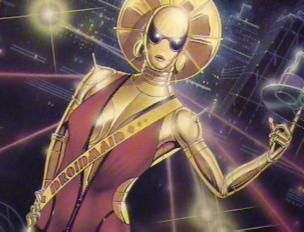 A latter day female robot, from the pages of the illustrated fantasy magazine, "Heavy Metal."

Click on her to see more pop images inspired by "Metropolis."
---
click the Pulsar for the list of links to all pages or use the box below

NAVIGATE THROUGH
THE WORLD OF
'METROPOLIS'