---
---
The H. G. Wells film from 1936 is filled with seminal classic science fiction design themes, from the Roman influenced costumes, to the sleek futuristic city which bears an uncanny resemblance to modern shopping malls.
The following images from the film are an important part of the mileau by which our "Metropolis" designs should be influenced.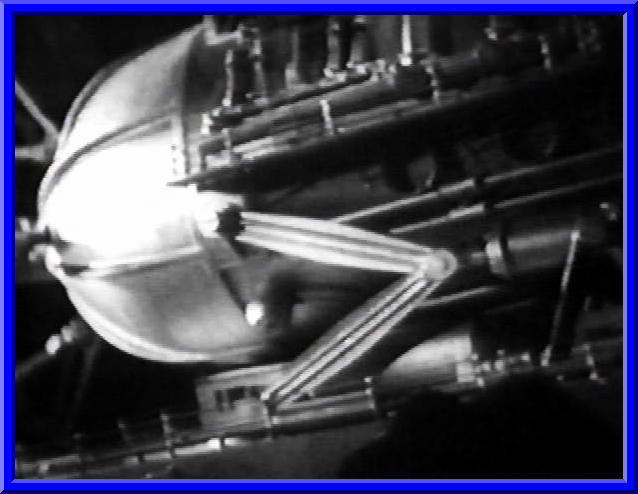 Click the exclamation marks for more fantastic frames from "Things To Come."
Use your "back" button to return here.
!-two worker uniforms

!-three art deco equipment

!-four worker helmet

!-five a machine room

!-six massive construction site

!-seven gigantic machine

!-eight city of the future

!-nine expansive office

!-ten Romansque costumes--male

!-eleven telephone watch

!-twelve more costumes

!-thirteen costumes closeup One

!-fourteen costumes closeup Two

!-fifteen costume--female

!-sixteen city view

!-seventeen rocket launch pad

!-eighteen huge aircraft

!-nineteen small aircraft

!-twenty flight suit
---
ON TO PICTURES FROM "FLASH GORDON"

click the Pulsar for the list of links to all pages or use the box below

NAVIGATE THROUGH
THE WORLD OF
'METROPOLIS'