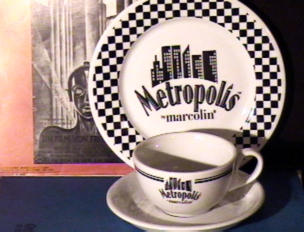 AUDITION INFORMATION


---
Auditions for METROPOLIS are on Saturday, August 17, 1:00 PM in the lobby of The Pentacle Theatre, with CALL-BACKS ONLY (no new arrivals) the next day.
Additional auditions on Saturday, August 24, also in the lobby, BY APPOINTMENT ONLY.
Contact director Randy Bowser if you cannot audition on the 17th and need to make an appointment on the 24th.
The first rehearsal is on Monday, August 26.
The show runs November 15 through December 7.
---
THREE GROUPS of performers are needed
---
SINGERS
CHILDREN
DANCERS
15 to 20 Singers--age range 16 through 70's.
Equal number of women and men needed.
PREPARE A SONG* (see asterisk below). Taped accompaniment is encouraged, or a pianist, and pianist will also be available for those needing one.
Strong belting voices are needed.
6 Children--age range 7 to 15. Also need to prepare a song*.
6 Dancers--age range 16 to 30. Do not need to prepare a song, but must be ready to learn a brief audition dance routine, and be dressed appropriately.
---
*Choose a verse and chorus (NO MORE THAN ONE MINUTE) of a POP song, up-tempo, or ballad. Alternately, you may use material from the modern dramatic musicals such as "Phantom" and "Les Mis." We are looking for belting, power-house singers, so choose your song accordingly.
EXPLORE THE METROPOLIS SITE---for more information on the history and style of the show.

Go HERE for a break down of the characters.
---
NOTE--THIS IS A RARE OPPORTUNITY TO BE INVOLVED IN A MUSICAL NOT GENERALLY KNOWN AND WHICH THE AUDIENCE HAS NO PREJUDICIAL PRECONCEPTIONS ABOUT.
---
direct questions to Randy Bowser, the director, by EMAIL

NAVIGATE THROUGH
THE WORLD OF
'METROPOLIS'