~GORGEOUS ORIGINAL WATERCOLOR~
"Hawaii Fantasy"
by M.K.Daly
of Salem, Oregon

This is an extremely rare offering for this popular Northwest artist, and I am privileged to conduct this special THREE DAY eBay auction for her.
The piece is 15"x30", painted in vivid watercolors on high quality art board.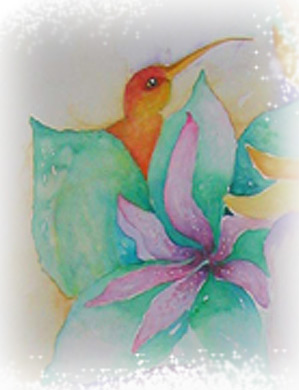 Daly's unique, artistic imagination was inspired by her love of the magical Eden of Hawaii, which she rightly feels is best expressed by the profusion of tropical flowers found there.
Inquiries about this one-of-a-kind piece may be directed to the artist at mkdjoy@yahoo.com .