Home/ About The Show / The Cast/ TICKET INFO/ News Coverage/ About Randy Bowser/
Contact Us

"Dorian-The Remarkable Mister Gray," the musical by long-time Pentacle volunteer, Randy Bowser (director of "Metropolis" "HAIR" "A Funny Thing..." "Pirates of Penzance" and other Pentacle shows), is an extremely large and unique undertaking for the theatre.

--VOLUNTEERS FOR EVERY ASPECT OF PRODUCTION
ARE NOW BEING SOUGHT FOR THE SHOW--

This is the first time an original musical has been done at Pentacle in nearly 40 years. That fact alone is stirring a great deal of interest and excitement. As a team, we can give both Pentacle and Salem a big reason to be excited!

The production presents a large number of unusual opportunities for volunteers of all experience and skill levels, and the success of the show depends on them.

Tried-and-true Broadway musical productions often bring certain preconceptions and expectations with them, for cast, crew, and audiences alike. "Dorian" is a clean slate with no previous production to be compared to. WE will be creating the first version.

THIS IS THE STUFF OF WHICH DREAMS ARE MADE – to be part of the first team to produce a new show. It's a rare and possibly once-in-a-lifetime opportunity for those who join the dream-weavers who are gathering to make "Dorian" a success for the theatre, and an exciting cultural event for Salem.

Director Randy Bowser urges as many people as possible to re-arrange their schedules join in the effort to so they can help raise present "Dorian" up to the level of as a first class premiere event.

VOLUNTEERS IN ALL DEPARTMENTS ARE NEEDED:

--Costume Construction

--Property Acquisition and Construction

--Set Construction and Painting

--Computer Animation and Effects

--Mask Making

--Special Make-Up Design and Fabrication

--Back Stage Crew

--Tech Booth Crew

--Follow Spot Operators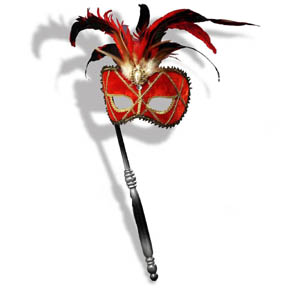 15 Masquerade Masks needed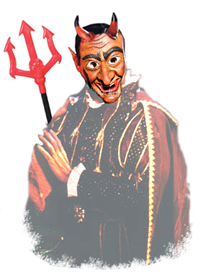 A Mephistopholes Marionette is needed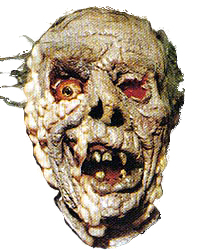 Dorian's final transformation
from a 1961 TV production
Experience for most of these Volunteers positions IS NOT REQUIRED.

A cast of 20 is also needed. Please click the "Auditions" tab above. Auditions Jan. 5, with possible additional dates to follow.

PLEASE EMAIL DIRECTOR RANDY BOWSER:
IMPORTANT NOTE: The entire "Dorian" team will be encouraged to Think Outside The Box. The production will NOT be a slavish re-creation of Victorian England. The Matrix of the production is Theatrical/Dream-like/Quirky/Outlandish.
Set aside time in your life to help create this potentially electric piece of theatre.
Randy Bowser