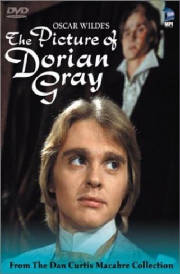 Dan Curtis TV production
Dan Curtis
of "Dark Shadows" fame produced an American TV version in the '70's, and before that was another American TV production which featured an especially gruesome design for Dorian's final face, an image often found nowadays on line and in print.
1961 TV production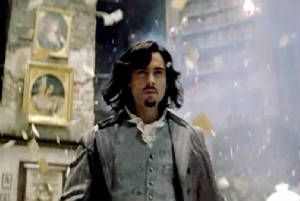 Stuart Townsend as Dorian
There is currently a film version released in Russia starring Malcom ( "A Clockwork Orange") McDowell as Lord Henry. Contract disputes are holding up the release of this contemporary version of

"Dorian"

in America.

In 2006 there was another well received film version, updated to modern day New York, starring David Gallagher.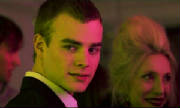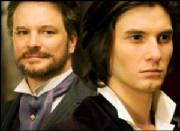 Colin Firth and Ben Barnes in the upcoming movie
A movie is now in production starring Colin Firth as Lord Henry and Ben Barnes (of "Narnia" fame) as
Dorian.
This "major motion picture" will undoubtedly become what the majority of modern audiences will think of when the name Dorian Gray is mentioned in the future. When Googling Dorian Gray, many stories and pictures of the upcoming are listed.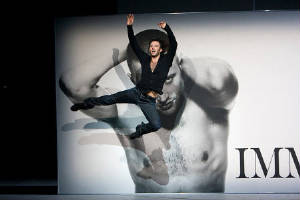 "Dorian Gray" the ballet
Earlier this year at the prestigious
Edinburgh Theatre festival in Scotland
, ticket sale records were broken when a major new ballet based on "Dorian" by Matthew Bourne debuted. Again the story was transplanted to current times, with Basil the painter becoming Basil the photographer.