TIE DYE HEAVEN!
The Willamette Tribe had a tie-dye party at costumer Roxy Garrison's house, to create the yellow and orange costumes for the "Be-In" scene of HAiR.
SWOOSH! Preparing the parachute for Claude.
"Apache," Stephen Schwarzenberger goes to town on his groovy threads. Gotta get that boy a wig for the show!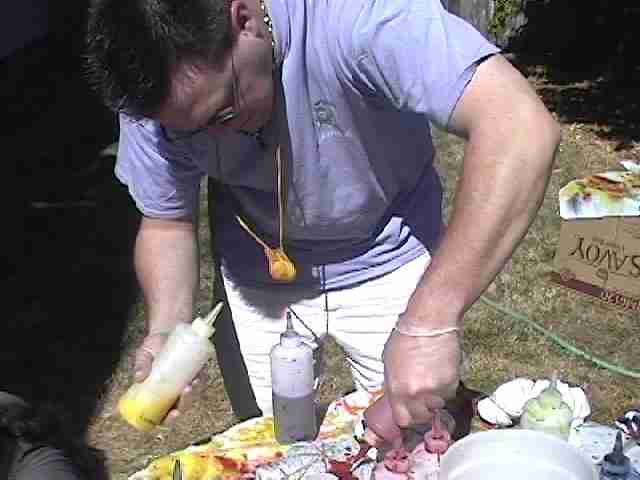 Dawneka Patterson, "Dionne" in the show, really got in to it.
Melissa Turner, "Purple" wants to tie-dye something---Purple!---but that's not the color scheme for the Act One finale.
Director Randy Bowser in one his trademark shirts, helping with the unwieldy parachute.
Painting the bus, dyeing their costumes, watching "Woodstock" together, and having LOTS of Tribal parties throughout the 18 weeks the Tribe spent together (14 weeks rehearsal, 4 weeks performing)---this group knew how to have fun, on-stage and off!