---
HAiRy
Topics
Based on the results of the search engine statistics for our HAiR site, I want to help guide you to the HAiR info most often sought.
Randy Bowser--director of HAiR in Salem, Oregon
(and loser of hair on his head)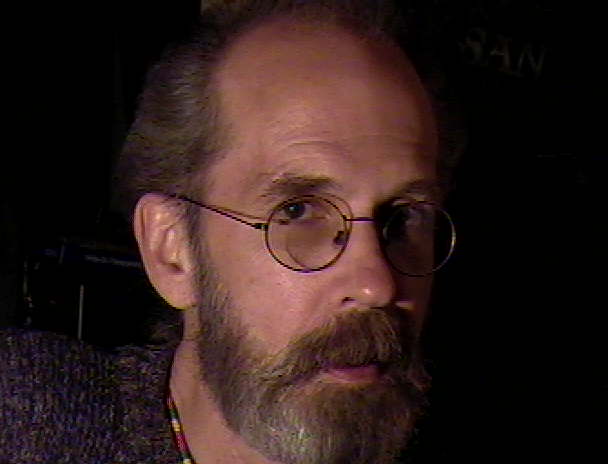 Some Basic Information
a personal thank you
to the online HAiR list members
---
ONE--Royalties
---
Something that doesn't always seem understood by HAiR fans, and people wanting to produce their own version of the rock musical, is that it is a copyrighted work published by Tams Witmark which handles the rights to many major musicals.
To legally produce a production of HAiR, and have the scripts and scores to work from, one must submit a request to Tams asking for permission to do the show. They will let you know if the rights to do the show are available in your area. Depending on the size of your theatre, it's status (professional or amateur), the length of your proposed run of the show, and the price you would be charging for admission, they will quote you a price for the royalties.
The Pentacle Theatre, where I directed the show, is an amateur theatre which seats 220, and which has runs of 4 weeks--approximately 17 peformances. Tickets for musicals are $16.
Our royalties and script/score rentals for HAiR were around $6,000. You can get an idea of a ballpark figure for what your royalties would be based on that information.
Write to:
Tams Witmark Music Library, Inc.
560 Lexington Avenue
New York, New York 10022
---
Two--Song Lyrics
Something constantly inquired about are the lyrics to HAiR's songs.
On the official HAiR website maintained by Michael Butler, the show's original Broadway producer, there is a link that has both the lyrics and guitar chords to all of HAiR's songs as they are heard on the Broadway cast album.
There has been some very nice revisioning of both the lyrics and music since the first Broadway recording, and those changes aren't reflected on this link. But this is more than a sufficient starting point for getting out a guitar, or sitting down at a piano, and hammering out your own renditions of the show's fabulous music.
Do remember that all this material is copyrighted, and that use other than in your home is illegal. To do the show properly and legally on stage, you need the professionally printed music available only through Tams Witmark (see the above).
Here's the direct link to the song lyrics and chord charts:
---
Three--History of the show
HAiR was recently voted by the New York critics as one of the most important musicals of the 20th Century.
As such, one would expect a plethora of information available about HAiR.
But such is not the case.
One major book was written about the show--"Letting Down My HAiR" by Lorrie Davis, and for many in the show, the irony of the title proves to be extremely apt: They feel she really Did "let down" the show and her friends in her sketchy, sensationalized book which is full of doubtful "facts" and a generally bitter tone.
"The Age of Hair" is a rather dull book on the show which had limited release. If Barbara Lee Horn, the author, had any real love for HAiR, she managed to disguise it in her semi-scholarly and pedantic text.
Other than that---no other books exist about HAiR!
Online there are a number of sites, mostly dedicated to various productions of the show, such as this one you are currently visiting. Our drop box has links to several such sites.
But thanks to the exhaustive efforts of Nina Dayton, a member of the online HAiR email list, there now exists an online HAiR museum which is the definitive collection of HAiR history. Photos, reviews, interviews, chronologies, biographies---it's the timeline of HAiR seen in detail, and is The Mecca for those who want more information on this one-of-a-kind musical event.
Get ready for the ultimate HAiR trip, and...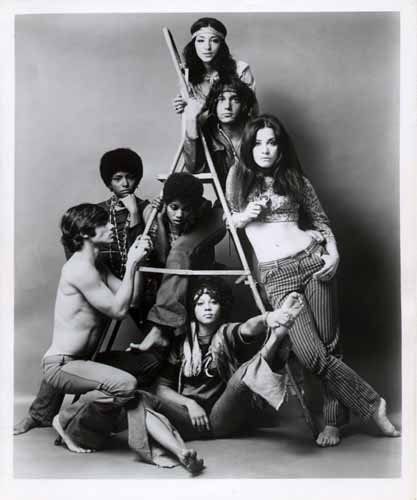 vintage HAiR photo--from Nina Dayont's ultimate HAiR info site
---
In PART TWO of this introduction
production plans
previously not listed on this site are included in detail

and ideas are offered for using the internet to develop community theatre productions
---