POSITIONS AVAILABLE ON THE "HAiR" PRODUCTION STAFF

Prop Master/Mistress:
"HAiR" will be a prop-heavy production. Many unusual things need to be found and some need to be manufactured. Some examples are:

--interesting metallic junk
--5' papier mache head of President Johnson
--electric guitar that can be smashed every night
--nightmare horse head (to be worn)
--Gorilla head (to be worn)
--expressionless masks
--crank up Victrola
--large origami doves
--2 dozen protest signs
--toy ray guns (old style)
--army rifles
...sounds like fun, huh?

Lighting Operator
While the Broadway production had over one hundred cues for one scene in the play, we won't get QUITE so crazy---but this is the perfect opportunity to execute a crucial and complex technical job which is actually PERFORMING in the tech booth.

my body is walking in space
my soul is in orbit
with God face to face
floating flipping
flying tripping
tripping from pottsville to starline
tripping from starline to moonville
on a rocket to the fourth dimension
total self-awareness the intention
my mind is as clear as country air
I feel my flesh all colors mesh
lyrics by Ragni and Rado © 1966, 1969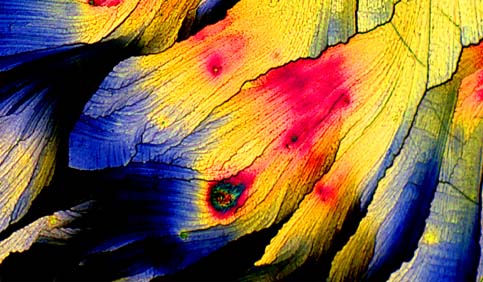 THE SHOW IS HIGHLY TECHNICAL AND REQUIRES THE PARTICIPATION OF MANY VOLUNTEERS IN ORDER FOR THE DREAM TO BECOME A REALITY!
Besides the on-stage Tribe of singers-actors-dancers who will embody the free-spirited hippies of the story, there is a large OFF-STAGE TRIBE now gathering to fill the many needs such a mammoth undertaking demands.
On these pages are sketches of the positions available and the projects to be developed. ALL INTERESTED PARTIES are urged to contact the Director to discuss becoming part of The Willamette Tribe and helping this Once In A Lifetime endeavor to flourish!

~More Of Our Staff~
The multi-talented Jeff Baer is designing the show's special lighting which includes strobe light sequences, black-light, slide projectors, video projections, and an intricate pattern of highly theatrical illumination which will utilize the theatre's facilities to the utmost.
Computer wizard Jim Wilson is the show's Image Director--weaving a rich '60's backdrop which will live and breathe with the show's great script and score.
To get a picture of what it will be like to work on this one-of-a-kind show CLICK HERE!
---